We Do Only Sell Market-Proven Adult Products With Stable Performance & Best Price
!
Remote Control G-Spot Vibrator Kegel Balls Wireless Sex Toy For Women
Item NO.: KZ11315
Quantity
Copy and share this link on social network or send it to your friends
Copy
❤Easy operation,powerful kegel ball g spot vibrator with remote control,main size 8x3.5cm
❤USB charging,quiet but strong vibration with 10 modes of frequencies intensify stimulation,works for 3 hours after fully charged
❤Massage every spot of the body and good for foreplay and speed up orgasm
❤Body-safe,waterproof and easy cleaning silicone material for long lasting usage
❤Compact design and remote control bring you secret sensual pleasure when outdoor or at work or in car
❤Could work as kegel balls,help increase the strength of your vaginal muscles,make childbirth easier and recovery faster.Specially Used for improved bladder control, pelvic floor strength and enhanced intimacy
❤Various colors for you to choose for personal preference,quiet less than 30dB but powerful
❤Free fast shipping in about 7-10 business days for major countries with tracking no.,discreet shipping,not any sensitive words on the parcel
Safe Payment Guaranty!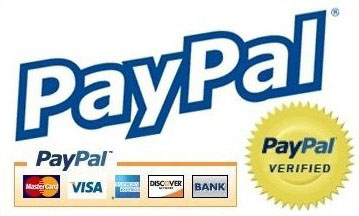 It might surprises you to know that 2 of every 3 women have weak pelvic floor muscles. Fortunately, Kegel weights offer a better way to achieve maximum results during Kegel exercises which may strengthen pelvic floor muscles improving bladder control; post-pregnancy recover and overall better pelvic health. 

You Will Benefit from Kegel ball exercises: 
 ❤Regain strength and tightness of pelvic floor muscles 
 ❤Easier childbirth andamp; faster recovery 
 ❤Guarding against vaginal atrophy, urinary and fecal incontinence 
 ❤Help cure urinary stress incontinence 
 ❤Enhanced bladder control 
 ❤prevent vaginal and rectal prolapse 
 ❤Maintain pelvic floor health 

How to use it?
 The First Step(The training preparation)
  1. Wash your hands and your balls toy and dry the water off.
  2.Spread Lubricant over the sex balls so as to put it into your vagina easily.
  3.Hold the ball which near the silicone rope and lie flat and relax ,then enjoy yourself by putting it in. 
 The Second Step(Training position)
  1.Stand at attention, then relax your body and repeat several times.
  2.Prevent the ball from falling while walking.
  3.Prevent the ball from falling while Squatting for 30 seconds.
  4.Prevent the ball from falling while going stairs.
 The Third Step ( The end of train)
  1.Hold the silicone rope and draw the balls out
  2.Clean it well and dry the water off and place it.

Company Info
User Center
Payment & Shipping