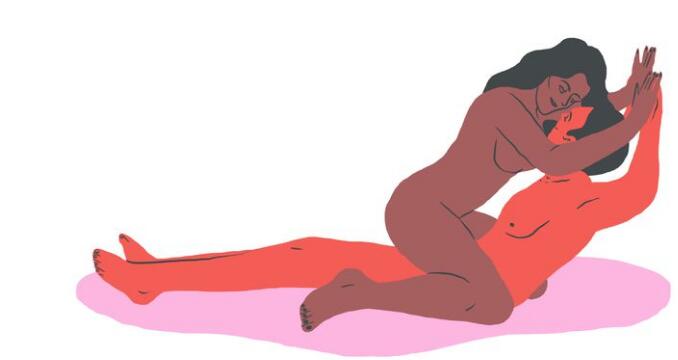 After you've talked out your problems and both feel genuinely heard by the other person, you might feel an immediate need to hug each other, or some surprising sexual tension. Make-up sex can be wild, intense, or super tender. But whatever ends up going down, you'll definitely remember it.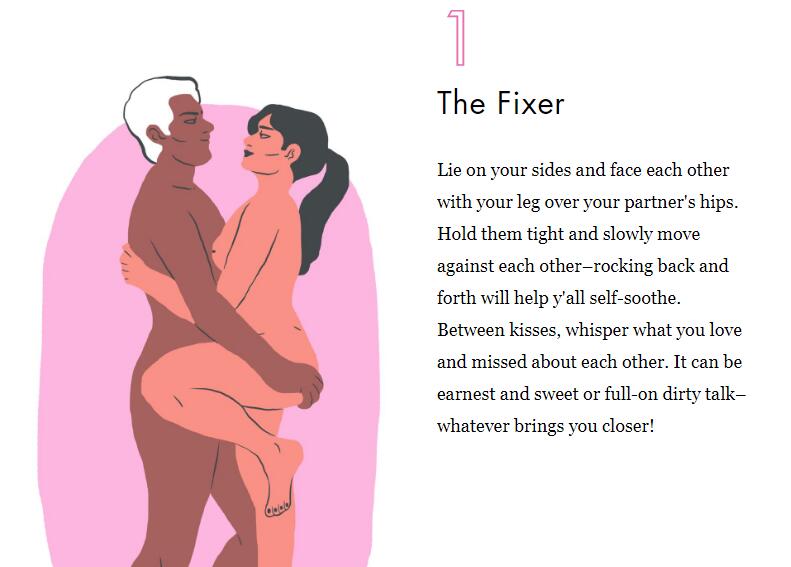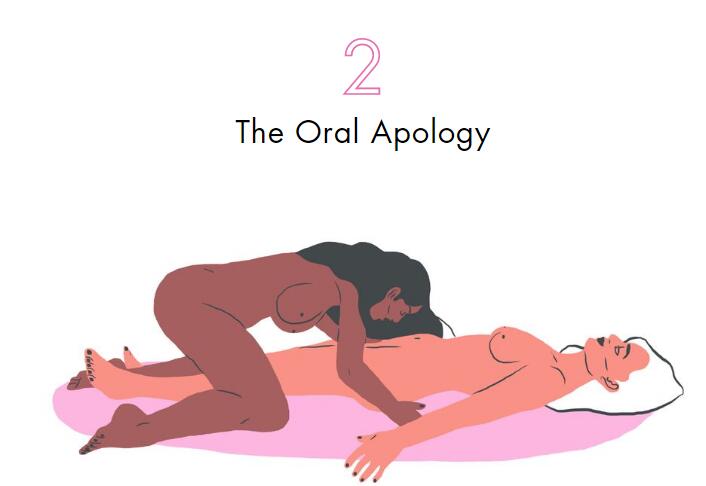 If your partner still feels a little bad, even though you're 100 percent over it by now, you may as well take them up on their offer to make it up to you. Lie back and let them kiss, stroke and lick you until they're back in your good graces. You can boss them around and tell them exactly where they need to go, or make them figure it out on their own.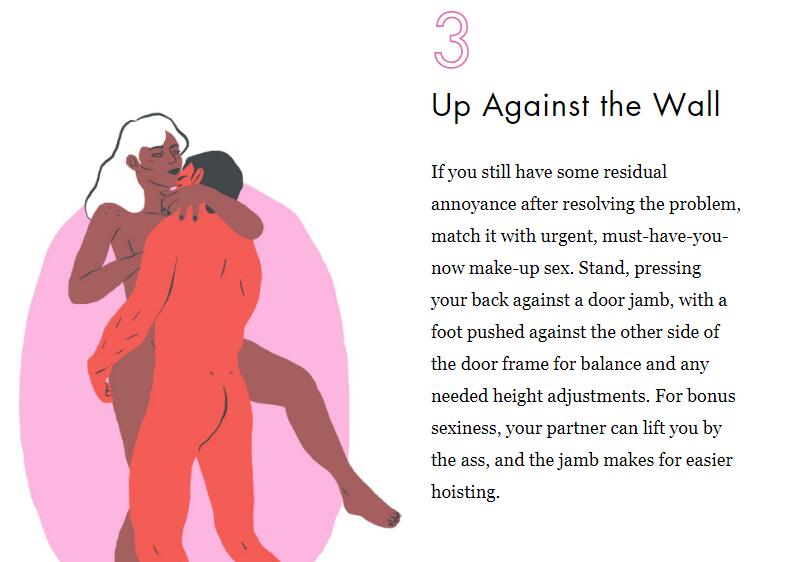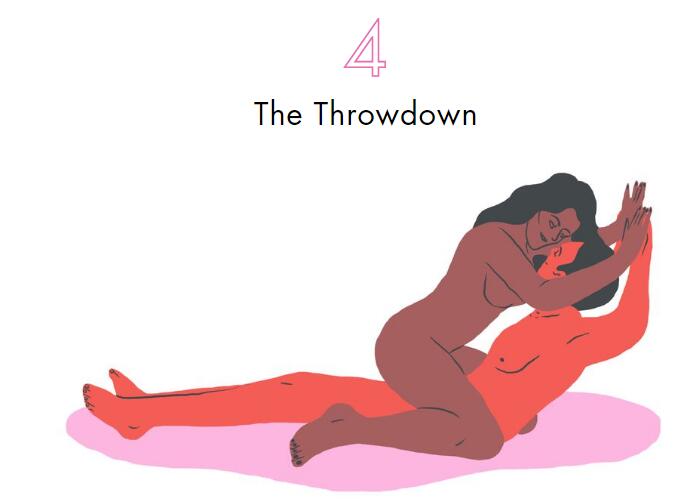 After a period of conflict, you might feel long overdue for a passionate sex session. Thrash and roll around, growl, pin each other down. If you're both into it, say mean-ish things to each other (with set verbal boundaries, obviously). It will lead to exactly the kind of release you need.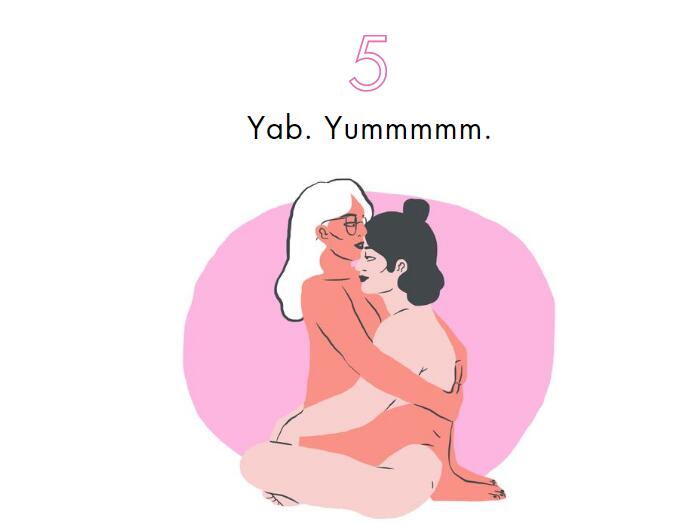 Reconnect at the most primal level with the classic Tantric pose, Yab Yum. Your partner sits cross-legged while you're on their lap with your legs wrapped around their butt. Gaze into each others' eyes and sync your breathing. You can throw in toys too, like a double-headed vibrator for a mutual masturbation sess. The intense eye contact can make you feel soulfully attached to each other again.